Welcome to Reel-Check
A PC suite of applications providing QC control for file based media and live feeds
with full library management and logging facilities for the broadcast and TV environment.
Reel-Check® is a suite of Windows programs that run on a standard PC without special hardware. It performs a complete set of quality control tests on any audio/video media content. The software is designed to operate either automatically or be run under direct user control and can be used as a networked facility.
Reel-Check software provides comprehensive quality automated monitoring tools, including video and audio error checking video and audio waveform monitoring, video and audio vectorscope and surround sound checking all with logging. The application provides a video monitor as well as the measurement displays or can run 'silently' and unattended.
It also has an option to check for PSE flashing problems in either SD, HD or any other format.
SD & HD media files in most formats

Can accept live sources & IP feeds

Batched operation of any number of sources

Log reports with timecode and thumbnails

Video, audio, surround sound display

Metadata decoding & logging

Monitors pictures, waveform and data

Multiple Watch Folders with automation

Results emailer

Timed schedules for live logging

Sequential schedules for media files

Can test faster than real-time
There are several versions of Reel-Check for various broadcast applications:
f
or the desktop, the new version Reel-Check solo QC click here
for Reel-Check brochure click here
for specifications data sheet click here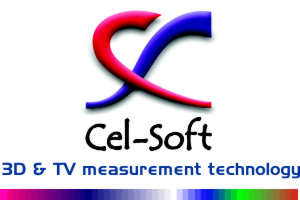 contact details
Cel-Soft and Reel-Check are registered trademarks copyright 2012 Cel-Soft Ltd